About Us
Strauch Law Firm is a full-service litigation firm located in Missoula, Montana. Tim Strauch has handled lawsuits and trials in State and Federal Courts throughout Montana and in Maryland.
Practice areas include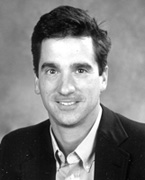 Timothy B. Strauch
Mr. Strauch is a Montana trial attorney in Missoula, where he focuses primarily on plaintiff's commercial and serious personal injury litigation. He was co-lead attorney for Masters Group International in the Butte lawsuit against Comerica Bank, in winning a $52 million jury verdict (the largest jury verdict in Montana up to that time, and among the top 40 largest verdicts in the country listed by the National Law Journal and Verdict Search in 2014). Also in 2014, Mr. Strauch was co-lead attorney for Kelly Logging in the Missoula lawsuit against First Interstate Bank, in winning a $17 million jury verdict. He was a recipient of the 2014 Montana Trial Lawyers Association's "Trial Lawyer of the Year Award", and has been selected as a "Mountain States Super Lawyer". He is admitted to practice before all Montana Courts, the United States District Court for the District of Montana, the United States Ninth Circuit Court of Appeals, and the United States Supreme Court.
Mr. Strauch was appointed by the Montana Supreme Court as the first Disciplinary Counsel for the State of Montana's Office of Disciplinary Counsel and served in that capacity for more than three years. Mr. Strauch has been practicing law since 1992. He has a bachelor's degree from the University of Virginia in Charlottesville and graduated cum laude with a Juris Doctorate from the University of Baltimore School of Law in Maryland. Prior to his position as Disciplinary Counsel, Mr. Strauch had a private law practice as a trial lawyer in Great Falls, Montana, and, before that, in Baltimore, Maryland.
Mr. Strauch also handles professional discipline defense and consultation (including licensing issues for doctors, attorneys, nurses, and other licensed professionals), is a frequent continuing legal education speaker, and has written several articles on ethics and professional responsibility topics. He currently serves on the State Bar of Montana Ethics Committee and the Judicial Relations Committee. He was also an adjunct professor at the University of Montana School of Law where he has taught professional responsibility.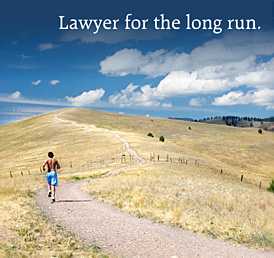 "I hope we shall... crush in its birth the aristocracy of our moneyed corporations, which dare already to challenge our government to a trial of strength and bid defiance to the laws of our country." --Thomas Jefferson to George Logan, 1816.